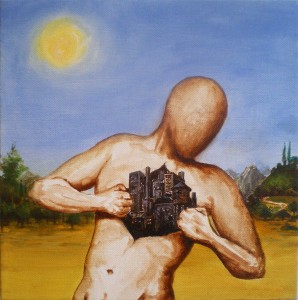 Interior City (4/5/13) (Bandcamp)
Lyrics – Full Score – Purchase

Gabriel Lucas Riccio – Vocals, Keyboards, Programming, Rain Stick, Wood Block
Travis Orbin – Drums, Additional Screams on 10
Thomas Murphy – Bass
David Stivelman – Electric & Acoustic Guitars
Sophia Uddin – Violin
Soren Larson – Saxophone
Garrett Davis – Additional Laughs on 7
Produced by Gabriel Riccio
All music and lyrics by Gabriel Riccio except:
Additional drum arrangements on 2-8 & 10 by Travis Orbin
Additional bass arrangements on 2-4 & 6 by Tom Murphy
Violin Solos on 2 & 8 and Violin Noise on 6 by Sophia Uddin
Guitar Solos on 2, 8, 10 by David Stivelman
Saxophone Solos on 2, 8, 10 by Soren Larson
1-8, 10 engineered by Garrett Davis at West Main Recording, Salisbury, MD, with assistance from Joseph Hill, January-August 2012 except piano tracked by Garrett Davis at Gull Works Studios, Salisbury, MD, January 9-13, 2012
9 recorded and mixed by Gabriel Riccio in Eden, MD
Mixed and mastered by Taylor Larson and Gabriel Riccio at Oceanic Recording, Bethesda, MD, with assistance from Will Donnelly, September-October 2012 & January 2013
Cover art by Joseph Borzotta
Travis Orbin is endorsed by Pearl Drums and TRX Cymbals.


---
Other Projects
Logical Phalluses – 'Pyrorapture / Fred & Ethel' (9/12/15)
See lineup for Spinning Webs
Cello by Alex Ellsworth
'Pyrorapture' written by Skull Fist
'Fred & Ethel' & 'A Vacation in Your Spleen' and artwork created by Sophia Uddin
Recorded and produced by Gabriel Riccio except:
Drums & percussion arranged, recorded and mixed by Travis Orbin
Piano on Pyro & F&E recorded by Jeremy Goody at Megasonic Studios
Mixed and Mastered by William Wells at Eeyore's Lair


Ocuplanes – 'Venus' (TBA 2017)
Gabriel Riccio: Vocals, Keyboards
Hunter Masten: Guitars
Tim Webb: Bass
Jesse Koch: Drums, Keyboards
Music by Ocuplanes, Lyrics by Hunter Masten and Gabriel Riccio
Violin by Sophia Uddin
Recorded and produced by Gabriel Riccio in Eden, MD except:
Drums recorded by Garrett Davis at West Main Recording, Salisbury, MD, February 2013
Mixed by William Wells at Eeyore's Lair



---
Guest Appearances & Session Work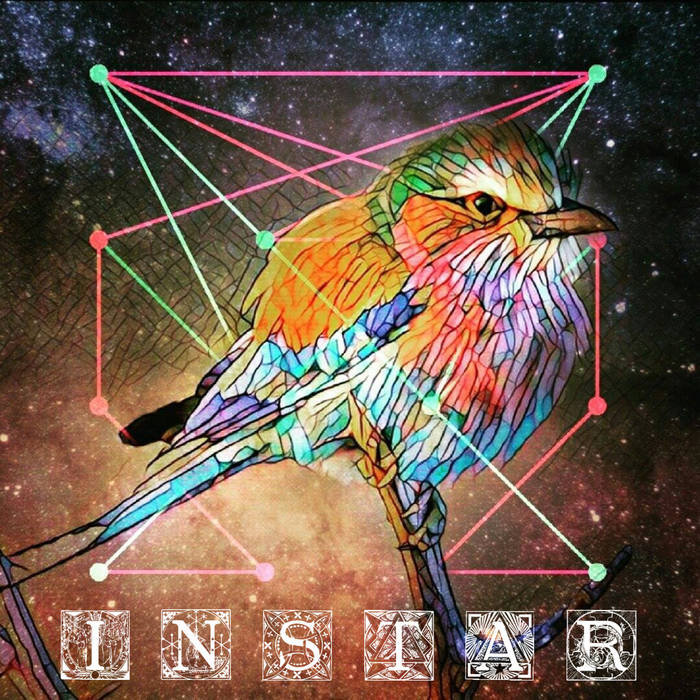 Instar – 'The Ex Nihilo Cycle' (9/15/17)
Sung vocals and additional keyboard arrangements on 'One Word at a Time'

Bass and Synths: Greg Greenberg
Guitars: Doug Van Bevers & Nick Maini
Lyrics and Narration: Eden Kupermintz
Session drums by Travis Orbin
Sung vocals engineered by Gabriel Riccio


Tom Brusky – 'The Holidays in Music' (8/10/16)
Vocals on 'Oh Promise Me' (Soundclip)
Oh Promise Me was written in 1887, but the song takes on new life as Tom advances it one-hundred years with an arrangement that gives it an iconic, 1980's sound. Finding the right vocalist was critical to the success of this arrangement, because many singers today have an edgy, contemporary tone which isn't the best fit for an 80's-style pop ballad. After more than a month of auditioning interested vocalists, Tom heard a sample of Gabriel Riccio (Chicago, IL) singing, loved the retro vibe, and hired him on the spot. Sit back, relax, and prepare to be transported back to a Valentine's Day some thirty years ago.
Travis Orbin – 'Projects II' EP (5/5/16)
Saxophone recording & piano on 'Whaddya Want from Me?'

Travis Orbin – Drum set
Adam Edgemont – Guitars
Cameron McLellan – Bass
Jeff Siegfried – Saxophone on 5
Gabriel Riccio – Keyboards & Additional keyboard arrangements on 5, Keyboard and saxophone engineering


vod – 'Harperia' (10/19/15)
Vocals on protest song against Stephen Harper

Free download!
Dave Tremblay – composition, instruments, lyrics
Gabriel Riccio – vocals
David Lopez Jr. – drum programming, mixing, mastering


Fountainhead – 'Reverse Engineering' EP (8/1/16)
Vocals on Side 2 (3.5 songs)

Writing, production, and guitar performance by Tom Geldschlager
Engineered and mastered by Jens Güttes
Featuring Matthias Preisinger (Von Eden) on keyboards and strings, Yatziv Caspi (Orphaned Land) on drums, Ray Riendeau (James Labrie, Halford), Linus Klausenitzer (Obscura), & Jacob Schmidt (Defeated Sanity) on bass.

Itsteeth + Travis Orbin – 'Divided' EP (10/1/13)
Keyboard intro & outro
Guest vocals on the bonus vocal version of 'AKT' – Lyrics

Produced, engineered, written, performed, and mixed by Jacob Belcher
Drums written and performed by Travis Orbin
Vocals and lyrics by Gabriel Riccio


Being – 'Anthropocene' (12/21/13)
'Arcane Academic' guest spots (Gabriel on vocals/lyrics & Travis Orbin on drums)

Written and performed by Casprin Haruna (vocals, production), David Furrevig (guitars) and Jason Novalis (drums)
Features guest appearances by Misha Mansoor and Spencer Sotelo (Periphery), Josh Clark, Brian Wade and Justin Gosnell (Vestascension), Brian Kohlhoff (An Obscure Signal), Patrick Purces (Life on Repeat), Andy Gruhin, Travis Orbin, and more.
Mixed and Mastered by Taylor Larson at Oceanic Recording, 2012
Session bass & engineering by Will Donnelly


Saving Thomas – 'Road to Emmaus' (10/1/10)
Guest background vocals on 'The Anatomy of Joy', Additional engineering
Performed by Dave Bak, Bernard Chae, Walton Lee, Joseph Song and Daekyu Kim
Features guest appearances by Sharon Suk, Gloria Chung, Jason Min, Eual Philips, and more.
Music and Lyrics by Dave Bak
Produced by Bernard Chae of Grafted Olive Tree Productions
Engineered and Mastered by Scott Herzog at Third Story Recording, Summer 2010
Edited and Mixed by Scott Herzog and Bernard Chae

---
TGC Compilation Appearances
Prog Sphere Promotions – Progstravaganza 13 (8/11/13)
Featured Track: Inner Sanctum
Slightly longer edit.
Song mislabeled as 'Sanctum'.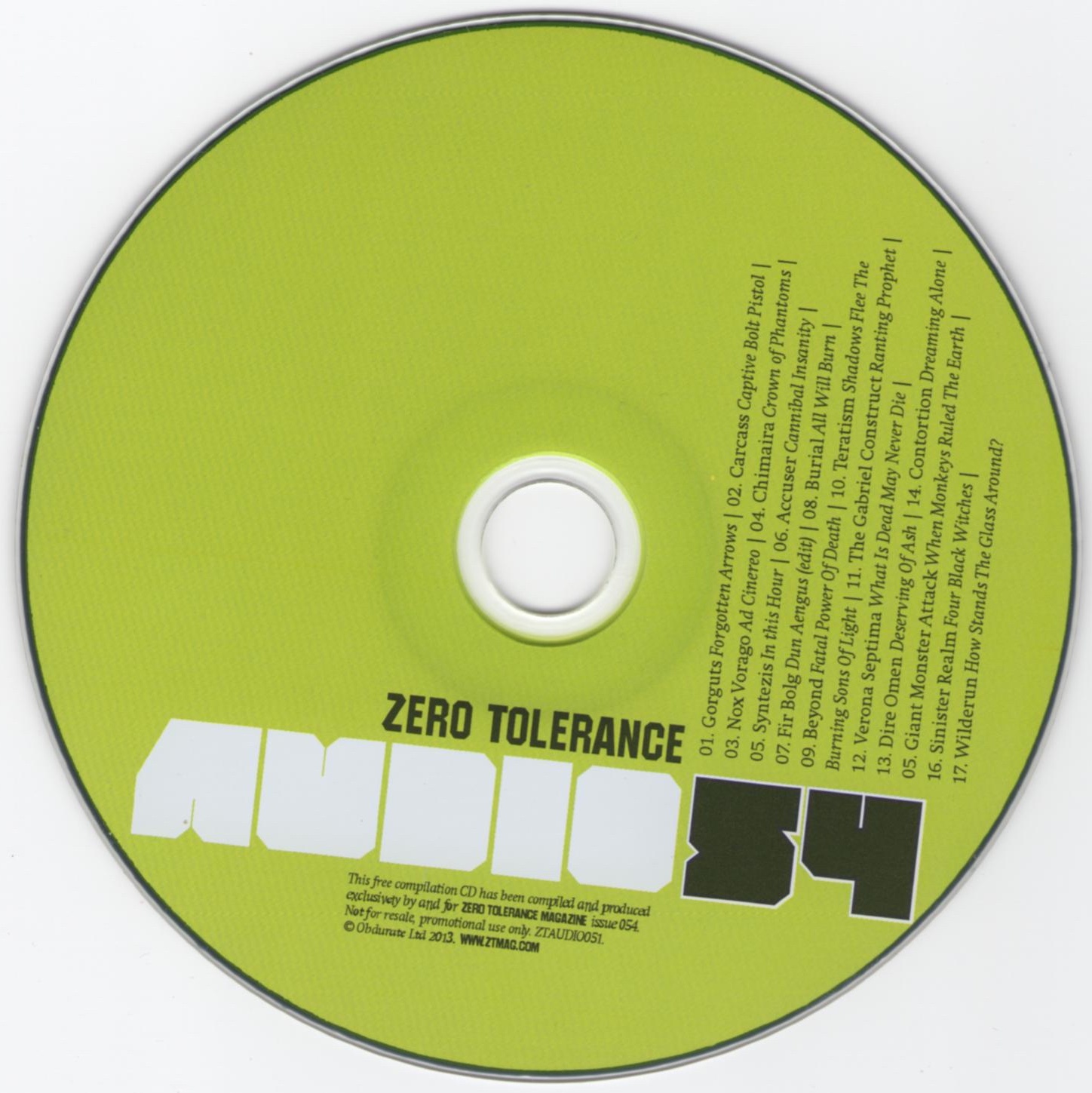 Zero Tolerance #54, Aug/Sept 2013 (Gorguts Cover) – Audio 54 Free CD
Featured Track: Ranting Prophet (Remastered)

This CD also featured Gorguts, Carcass, Chimaira, and more.
Listen to or download the new master below: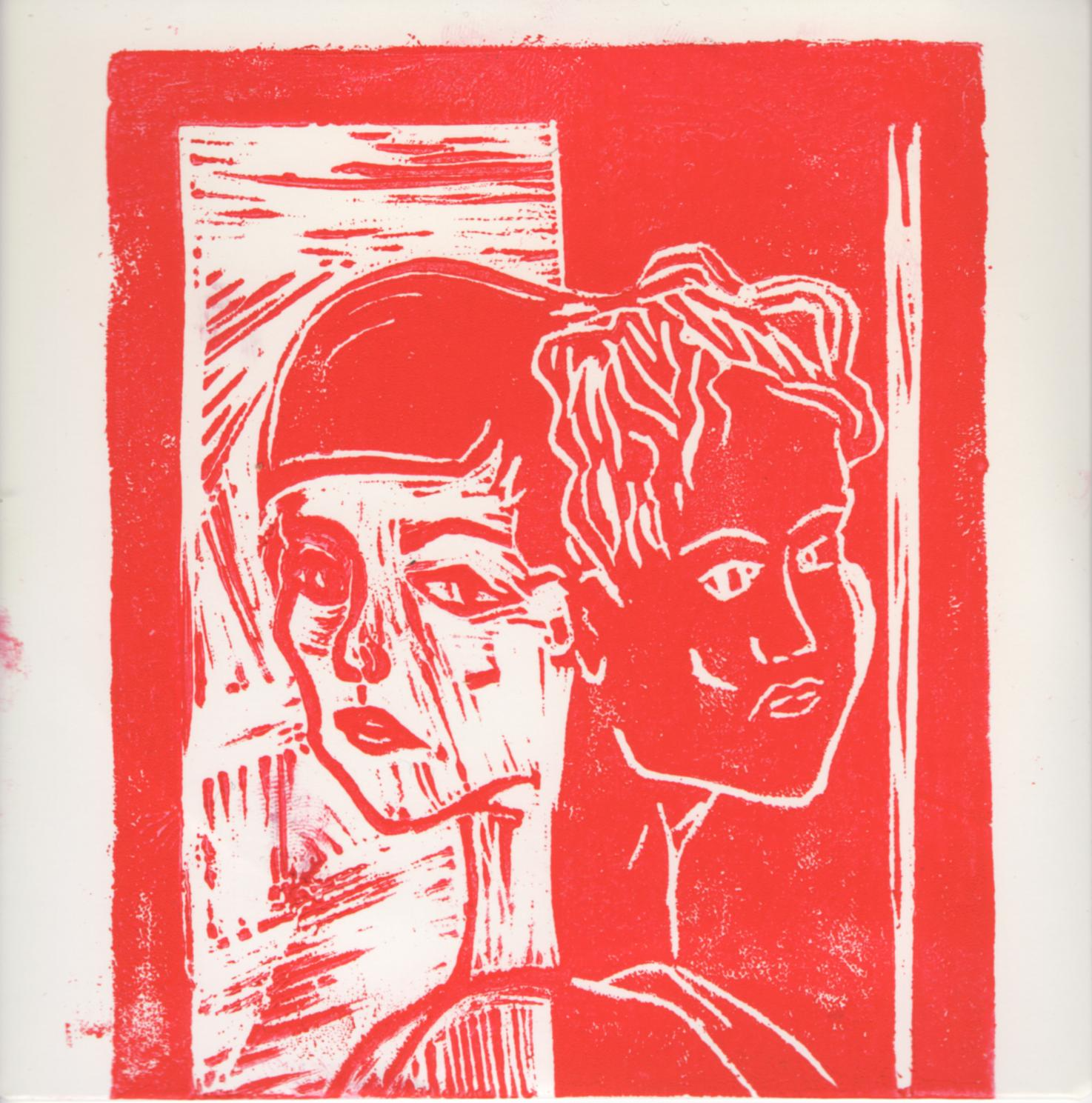 Swarthmore College – Independent Music Compilation, Fall 2008-Spring 2009
Featured track: Reminder (Live 5/24/2009)
Proto-Construct preforming as 'O Lost!'
Live at the Olde Club Battle of the Bands
Also included on the disc: Typhon – 'Rocking #3', featuring Gabriel on drums
---
Engineering Only
Sacha Mullin – 'Duplex' (7/15/17)
Additional engineering

Gabriel Riccio – string recording, additional vocal editing on 'Eureka', demo engineering for 2nd half
Sophia Uddin – Violin & Viola
Emily Bindiger, Evelyn Davis, Carmen Armillas, Amelie Morgan, Annmarie Cullen, etc. – Vocals
Shane Prendiville, Jeff Libersher – Guitars
Cory Bengtsen, Todd Rittman, James Sanger – Programming
Tom Kelly, Mike Baldwin, Cory Bengtsen – Bass
Thymme Jones, Matt Precin – Drums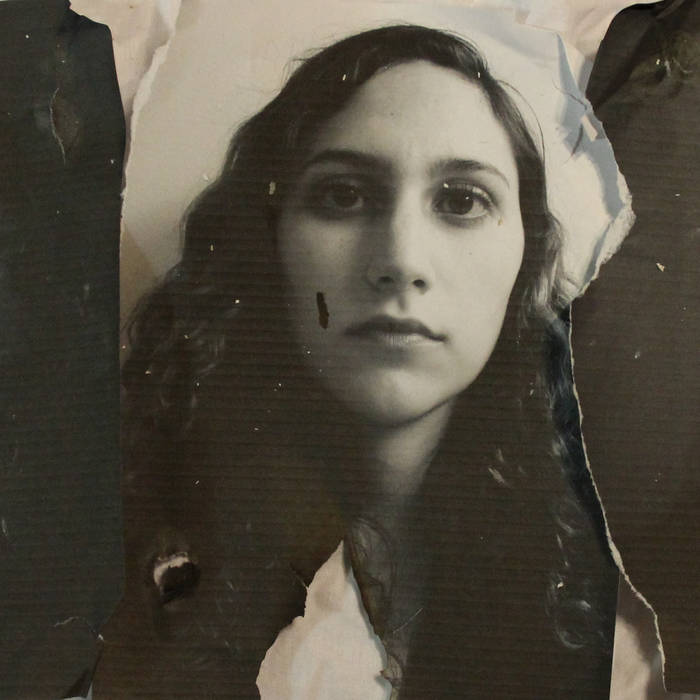 Travis Orbin – 'Finite' EP (12/22/16)
Violin recording

Travis Orbin – Drum set, Percussion
Sophia Uddin – Violin, Viola, Additional string arrangements on 1-5
Cameron McLellan – Bass, Additional bass guitar arrangements on 1-6
Synth Production, Mixing & Mastering by Patrick Campbell
Strings engineered by Gabriel Riccio at his home studio


Sacha Mullin – 'Night of Silence' EP (12/16/15)
Recording and Mixing

Free download!
Sacha Mullin: vocals, keys, synth, corn shaker
Engineered, mixed, and 'mastered' by Gabriel Riccio
Cover photo taken by Sophia Uddin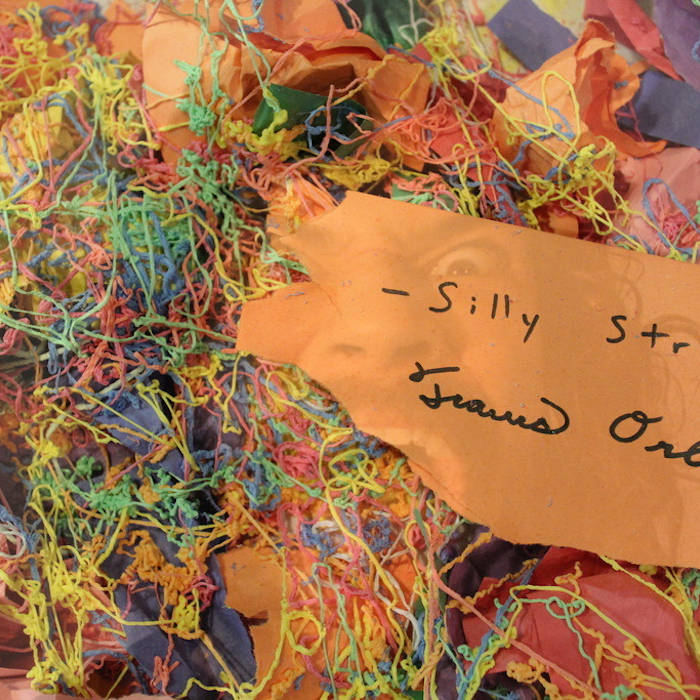 Travis Orbin – 'Silly String' EP (7/7/15)
Guitar & bass recording and reamping

Travis Orbin – Drum set
Greg Loman – Guitar & Bass on 1 (Engineered by Gabriel Riccio at his home studio)
Evan Opitz – Guitar on 2 (Re-amped by Gabriel Riccio)
Conner Green – Bass on 2-5
Adam Edgemont – Guitar on 5
Pete Peterson – Bass on 6